She has been taken away from me and from all of you, her legions and generations of fans of her grand and glorious story, by dastardly murderers most heinous, heartless and foul... and as of this hour still unknown.
The personal story of my Cinderella has always been a reassurance (to youth but to all ages as well) that true love will always conquer all adversity, sabotage, and lies. My dear Cinderella's very name has come to be synonymous with the fact that there is always the eternal hope and promise that each of us will one day find our own true love—if only we never let go of that dream.
The dream is now a nightmare. Another truth must now be reaffirmed to in some small way mitigate the horror that has befallen us:
Justice must be done.
The wicked must be found out.
I hereby humble myself and beg upon bended knee, my royal pride of no consequence to me now in my mourning and my agony: May all who hear this plea gather their wits and special talents to help in the search for the killers of the dream. Many gifts and my eternal gratitude will be bestowed upon the successful sleuths.
The clues are many, but the best and most creative minds in the land are needed to decipher and pursue them to the end.
I beg thee, loyal subjects of Cinderella's purest undying heart, to immediately visit Halloween-HQ.

a note from techgnotic
DepthRADIUS extends a special commendation to Aeirmid, BeccaJS and the Halloween-HQ team for the imaginative conception, creation and curation of Fairy Tales Gone Wrong: A Murder Mystery Halloween contest. It is truly representative of the spirit of creativity, worldwide cooperation and collaboration (and fun!) that is the animating heart of the deviantART mission. We urge deviants to participate and have some fun with this investigation and hope success will come in a unique and fulfilling experience being had by one and all.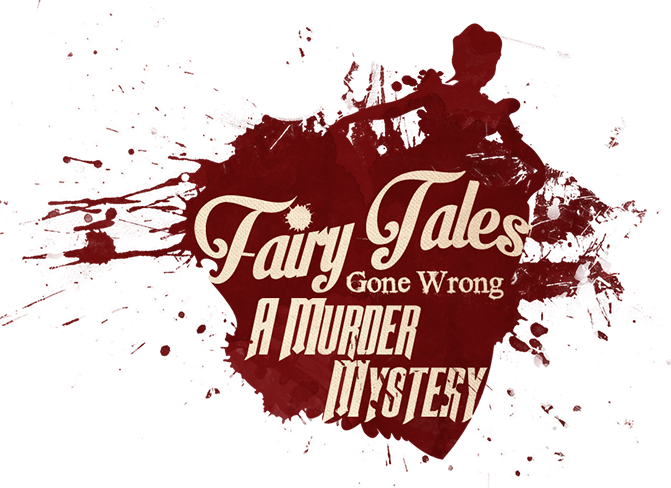 halloween contest information
Begin your Halloween murder mystery investivation by first reading Murder at the Castle! Let the investigation begin! journal.

Make sure you read the rules for contest information, role of the dectectives & contest prizes.

The contest runs from October 11, 2013 until November 1, 2013 at 11:59 PM pacific time.
Visit Halloween-HQ for updates.