Maya Angelou
Safe At Last.

About Artists on Writers
•••
Writers will always find inspiration in the visions of artists, always feeling compelled to tell the stories behind the moments captured in artists' unforgettable images,
Artists will always find inspiration in the words of writers, always feeling compelled to lend visual reality and habitat to the characters described in the scribe's haunting words.
Critics consider Maya Angelou's most important writing to be her seven autobiographies, thinly disguised as novels, beginning with
I Know Why the Caged Bird Sings (1969). The depiction of her childhood rape, compounded by institutionalized racism, which serves as the core of her first book, has resulted in the work being regularly banned by schools and libraries, yet praised as a lifesaving resource by rape victims and counselors.

Reading
I Know Why… has become almost a rite of passage for teenaged girls. Her mother's boyfriend raped her. Maya told her brother about the assault. The rapist was arrested and found guilty. He served his sentence of one day in jail. Justice awaited him upon release. In four days he was killed. Maya's uncles were suspected. Young Maya's psyche was gravely affected. She became mute, unable to speak for the next five years, knowing her voice, her words, had the power to kill.

Her respect for "the word" would evolve into her becoming not only a particularly sensitive and acute witness and observer of her life and times, but a writer and poet whose voice has inspired and changed the lives of generations of the oppressed and the rebellious.She would come to be friends with other masters of the written and spoken word who "moved mountains" with their voices:Martin Luther King, Malcolm X, and James Baldwin among others.
Maya went on to become a Renaissance woman of the working-class and lower depths of the Black American experience.Her resume reads as if written by Dante, but it's accented throughout with the arts. Maya Anelou was a prostitute, but also a cast member of Porgy and Bess.She was a fry cook and a trolley-car conductor, but also a nightclub dancer and singer.In later life she became the Northern coordinator for the Southern Christian Leadership Conference, a leading organization in the American civil rights movement, and worked as a reporter doing dangerous duty in strife-riven Egypt and Ghana. She taught as a professor, received major recognition including the Presidential Medal of Freedom, the highest civilian award in the United States, and lectured internationally at colleges, churches and other venues incessantly, mostly about civil and human rights and poetry.It was as if she were making up for her years of being voiceless by never again allowing for even a moment's silence when she could be continuing her conversation with her "prayer" for life.

An author of searing indictments against the injustices suffered by Blacks and the other groups of the American underclass, a firebrand activist during the Sixties, a radical feminist present at the birth of modern feminism, why is it that most Americans know of Maya Angelou only as "the poet" who read a poem at Bill Clinton's inauguration? The answer would seem to be that in all the things Maya did and in all of the roles she assumed, the label of "poet" has always been the safest choice for polite society. Unlike Europe and throughout the Arab world, in America "poet" means a frail old man in a sweater at the library rasping the lines of what might as well be a dead language. Poets are not dangerous and upsetting in American culture. Poets are safe. To call Maya Angelou simply a "poet" is a missed appreciation on the scope of her art and the power of her revolutionary spirit.


But what of Maya's many volumes of poetry? Her poetry is as much about actual survival as it is about the beauty of the poem as art. American academics label her poems "African-American anthemics," meaning they are often written to be more the scripts for pieces of audience-involving performance art known as "call and response," rather than lines on a page to be delicately dissected for hidden meaning. Her Audio Books are where you will find the amazing power of Maya Angelou's poetry, far more than reading lines on the printed page. It is her voice, in all that a voice can be, that distinguishes her art.


With her death, at 86, last week, her books of poems are now artifacts of her life, which was itself a living poem - a once raging fire that has now been extinguished but lives on in our memories, in her words and in her voice.


It seems appropriate on deviantART to say with conviction, live your life as Maya Angelou lived hers and if you can, speak as she did.

passing time by maya anagelou
•••
Your skin like dawn
Mine like musk
One paints the beginning
of a certain end.
The other, the end of a
sure beginning.
I Know Why The Caged Bird Sings
The free bird leaps
on the back of the wind
and floats downstream
till the current ends
and dips his wings
in the orange sun rays
and dares to claim the sky.
But a bird that stalks
down his narrow cage
can seldom see through
his bars of rage
his wings are clipped and
his feet are tied
so he opens his throat to sing.
The caged bird sings
with fearful trill
of the things unknown
but longed for still
and his tune is heard
on the distant hill
for the caged bird
sings of freedom
The free bird thinks of another breeze
and the trade winds soft through the sighing trees
and the fat worms waiting on a dawn-bright lawn
and he names the sky his own.
But a caged bird stands on the grave of dreams
his shadow shouts on a nightmare scream
his wings are clipped and his feet are tied
so he opens his throat to sing
The caged bird sings
with a fearful trill
of things unknown
but longed for still
and his tune is heard
on the distant hill
for the caged bird
sings of freedom.
byMaya Angelou
And Still I Rise by maya anagelou
•••
Quotes from the Community & Featured Artwork
•••
;

Some of us in Community Relations invite you to participate in a new Project in remembrance of Dr. Angelou, one that grew out of a suggestion by Aeirmid. Together, we'll be creating art about triumph, be it personal, societal, or even hypothetical. At the end of the project, all deviations will be featured. This isn't a contest; it is a way for us to use our talents, following Dr. Angelou's example, to enrich our community.
What counts as triumphant? That's up to you. It could be a non-fiction biographical account of an historic leader, or an autobiographical poem about a personal moment of triumph. It could be a painting that captures a victorious feeling, or a photomanipulation that tells a story of triumph. Start with the theme of triumph, and see where it takes you!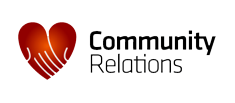 Questions For the Reader
•••


Did you ever attend a lecture by Maya Angelou? If so, what are your memories of her passion and fight?




Have you ever attended a poetry reading that turned into a genuine Call to Action or full-scale protest spilling into the streets?




What are your impressions with how teachers and professors teach poetry, especially the poetry of radical revolutionary poets, in classes you have attended?




Is the political or human message of a poem more important than a poem's structure, or is the artistic crafting of the poem just as important?




Are there living, working published poets today whose poems have inspired you?