The Deverotic Deviousnessof Marital Collaboration
Why is Sunstone, the ongoing and developing comic and graphic novel from DeviantArt's shiniez (nebezial & sigeel, igniting a wildfire and growing following on this site by prompting a lively discussion about love, relationships and politically correct and incorrect sexual behavior?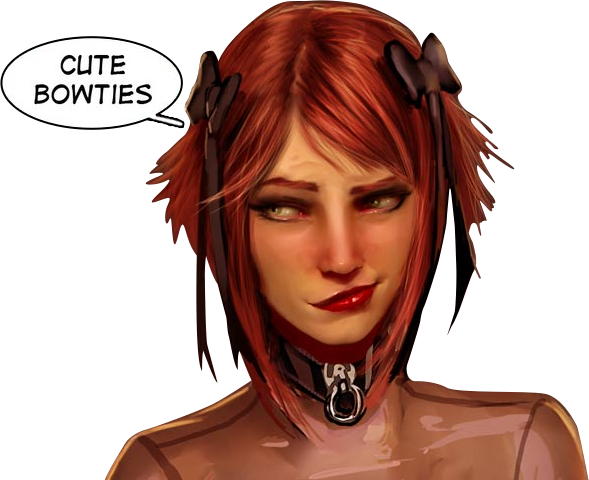 The Sunstone comic is about a BDSM (bondage, discipline, sadism, masochism) love relationship between two very attractive lesbians.
Shiniez chooses to set the story in a most dangerous literary territory, where one false step can bring an instant condemnation of cheap thrill exploitation of lesbians and female sexuality. The genius of Sunstone is that readers are positively responding to the actual story—mostly the running interior monologue of the shy submissive fem finally exploring her sexual identity for the first time and falling in love—as much as they are to the deliciously sexy artwork.
Shiniez would seem to have struck that elusive balance between beautiful erotica and thoughtful romantic commentary. The sheer wit, good humor and intelligence of the comic gives the reader "permission" to enjoy a voyeuristic tour of the visual delights in a BDSM encounter. A surprising element of Sunstone is that its perfect touch in depicting intimate female interactions comes from an artist in Croatia who is also an illustrator of such macho fare as Witchblade, Savage Tales, The Darkness and many other books and comics in a meteorically rising career.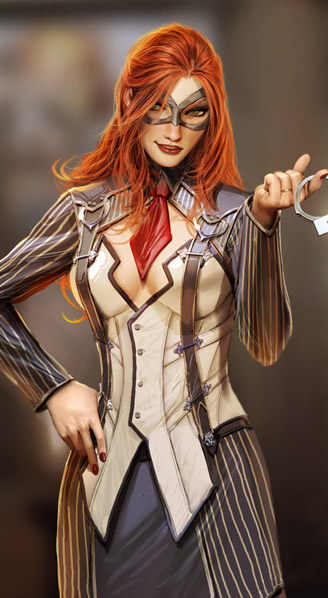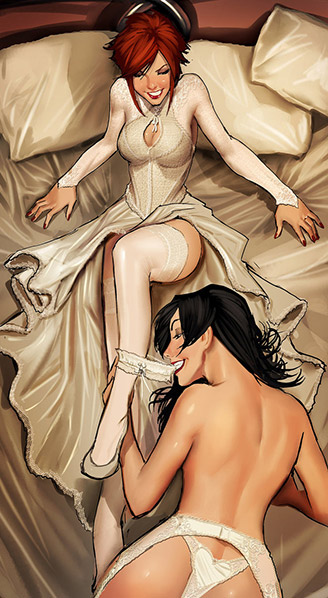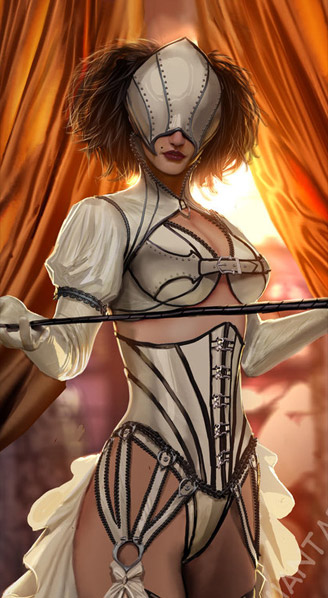 Are nebezial & sigeel the evolved storytelling platform found at the top of the male-female relational ladder?
Open enough to appreciate the moments of tenderness and self-doubt as part of the excitement of a new romance between women, even a romance of hot hardcore bondage in black leather.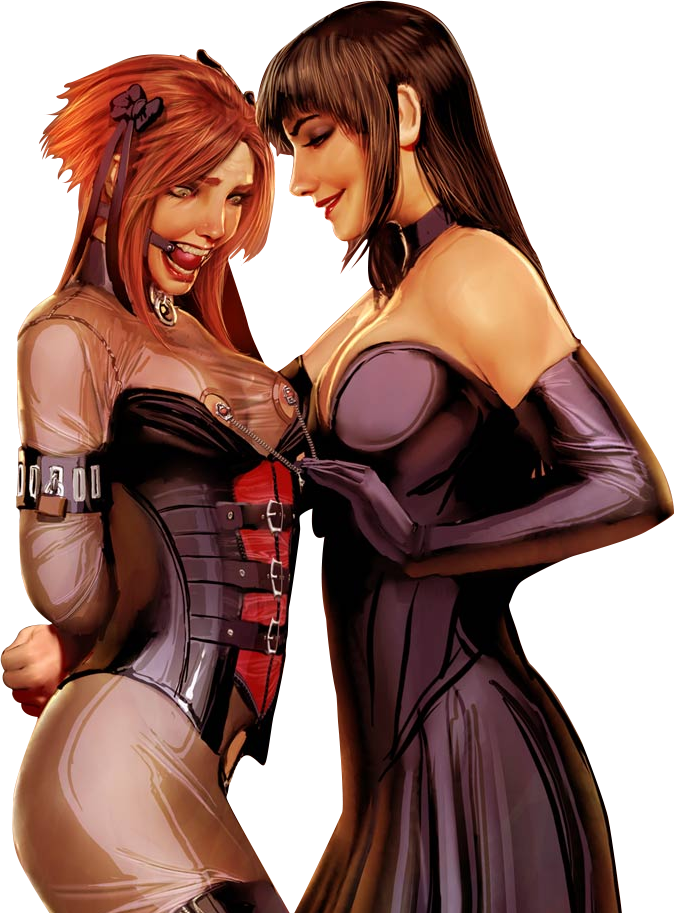 The balancing feminine accents evidenced in Sunstone are attributable to nebezial's wife, sigeel (also known as calisto-lynn who collaborates on the strip.
She is currently working on her own modern-gothic horror tale, Blood Stain, about a hip young modern woman drawn into the employment of the mad Dr. Stein. The same modern angst levels present in Sunstone also suffuse Blood Stain. From her various narrative collaborations to her individual works, sigeel's writing and artwork are on par with the best storytellers in the world.
Sigeel is Linda Luksic Sejic and nebezial is Stjepan Sejic.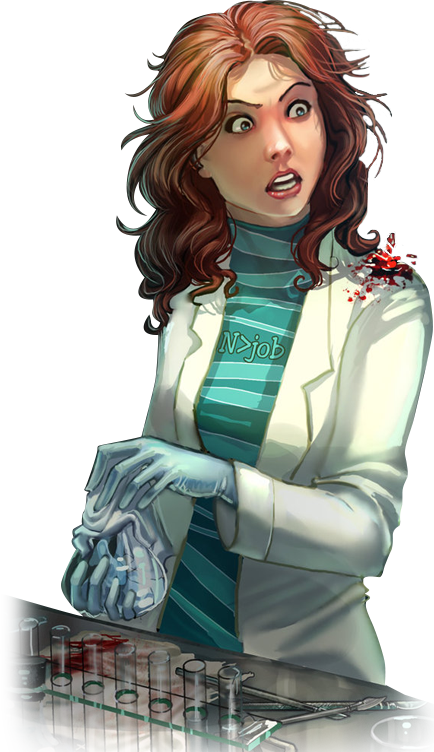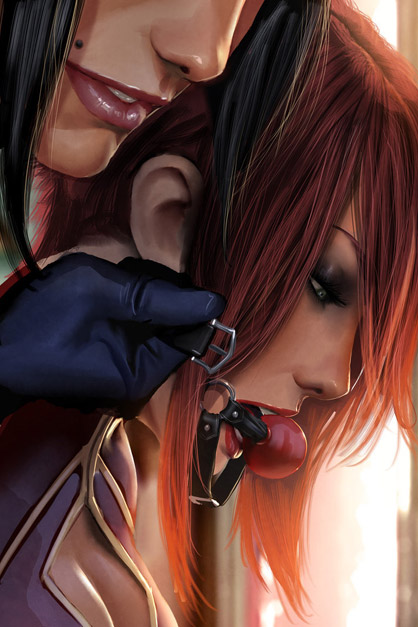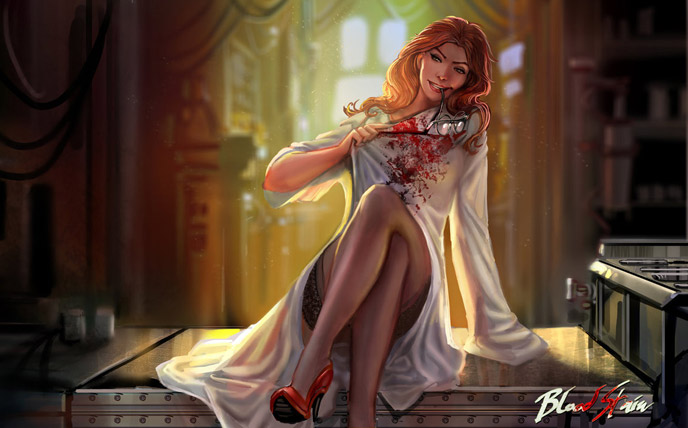 Perhaps such a uniquely erotic, observant and thoroughly enjoyable narrative as Sunstone could only be realized by the clockwork yin and yang of two fellow storytellers who are lovers as well as artists. nebezial & sigeel have found the formula for a perfectly balanced erotica-infused, but genuinely romance-driven, entertainment.
You can read the developing story of Sunstone here.

1
What is the foundation story for embarking upon the Sunstone project?
1
For about six to seven years I have been working in the comic industry, and over this time I was doing monthly comics. Now, no matter how much you might love what you do, repeat it long enough and some of your enthusiasm will die. And so about a year ago I hit an artistic burnout. Problem was the fact that I was drawing other people's stories.
One day I was sitting in my armchair pondering how to rekindle the fire. And I recalled... once, long time ago before I became a professional comic artist. When all hopes of making it in the industry were beyond bleak, I got offered chance to do a paid fetishistic BDSM comic. There was a very basic story to it, but it was a flat out porn. No sugarcoating it. And yet I was happy. I would make a comic and get paid for it. And I drew up a storm back then.
But then all of a sudden planets aligned, and I got offered mainstream comic gigs, and I went for it. But there I was a year ago, empty. And then I turned to my wife and said, I'll make an alternate account and start posing fetishistic BDSM pics. Oh have no delusions, this whole Sunstone thing was not a planned event. This was supposed to be simple; a change of pace; a reset.
Unfortunately, heart of a storyteller and all that. Damn characters wanted to talk. It was my own fault really. I was crazy enough to keep redrawing the same characters.
And after a while...well... Sunstone. And through it I changed. This is where it all started. The subtle storytelling of body language and facial expressions. Things that were not so long ago completely foreign to me, just sat in place. And here we are now We have two stories growing side by side. Sunstone and Blood Stain—linked in more ways than one. But considering the creators, it's hardly a surprise.
1
Stjepan summed it all up nicely, I don't think there is much more to add, but I can try.
Sunstone begun as a series of pin-ups, which, as explained above, he started on because he needed a break from what he was working on so far. Style change included.
As soon as he introduced the second character in those pin-ups, the storyteller in him re-awakened.
He just couldn't perceive it as an illustration anymore. It turned into a panel. He needed to know what will happen next. He wanted to know what the characters are going through, and how they all got to the place they are now and why. What their reactions would be if he placed them in front of a challenge, what are their fears, and what are their passions. There were so many questions that needed to be answered, and so he kept drawing.
It's all about the journey. And i can say it is a very fun journey. His facial expressions are all there to serve the story. He treats his characters like real people, which is why many people can relate to them.
2
Is this the first project you've worked on together?
How does that process work?
2
Yes this is our first project together, and we are having a blast. Since both of our comics are placed in the same universe we both enjoy talking about potential situations that might happen.
I don't think our comics are all that far apart theme vise, because they are both dealing with human psychology. While his is dealing with sexuality, relationships and all the hardships that tag along with it, mine is more about misconceptions and overcoming your fears and overall human ability to change, learn and adapt to new situations. We both help each other out, and we both love to talk to each other.
I help him when he has questions about my gender, and he helps me understand his gender. It's a win-win situation for both of us.
2
Oh yes. We always kind of did our own things, but Sunstone was a weird beast. Even though I was writing it, it was through talking to my wife that I would really clarify ideas and directions.
And then of course there is always the old wisdom. When in doubt, ask—and I am a man writing about women here. So I just kept on asking. And she kept on answering.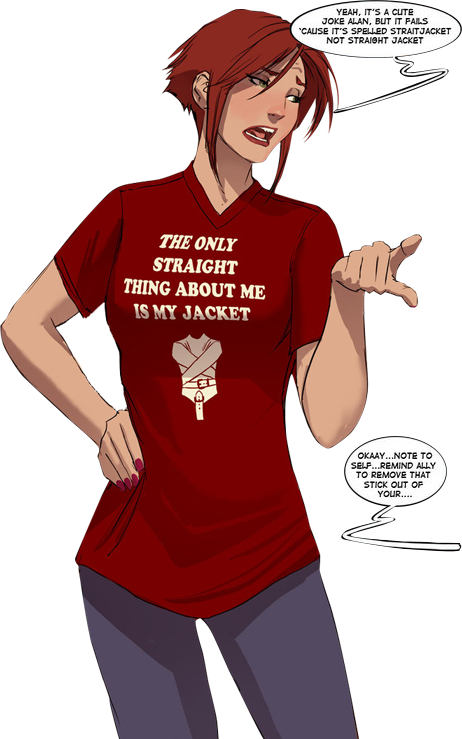 3
Both of you operate with multiple accounts on DeviantArt.
How does this help your projects?
3
It keeps them in one place. My nebezial account is a mix of everything, while shiniez is strictly based on Sunstone.
Of course hilarity ensued for me quite fast. With my style being easily recognizable we both knew people would put two and two together. So we both waited to see how long it would take, but life has a way of making things interesting in unexpected ways.
First few people who recognized my style actually sent me notes, but the kicker is that they also openly said that they made alternate accounts to follow Sunstone.
The siren call of a fun joke was too delicious to resist. So in the fires of mount doom, a silly joke was forged. Whenever someone asked if nebezial & shiniez was the same person, a few basic replies were offered.
":devnebezial taught me everything I know, true."
"We work really close together, very true."
And my favorite, ":devnebezial does a monthly comic for Top Cow; also draws Ravine. Does a bunch of covers each month, fan art, joke pics and videogame designs. Do you really think he also has the time to do all this?"
And a lot of fun was had by many.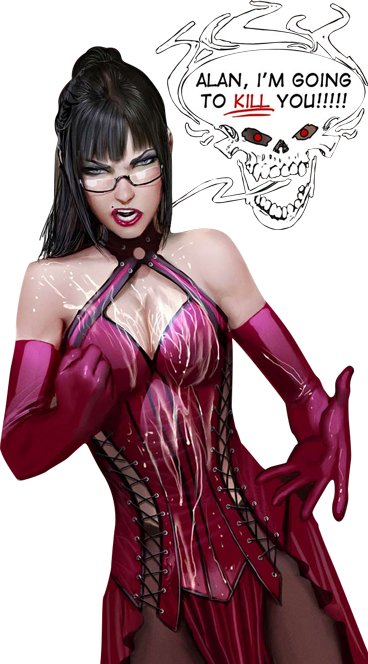 3
Same reason here. calisto-lynn is a mixed content account, while sigeel is an account reserved only for my webcomic.
4
For an erotic comic strip, there is quite a bit of profound psychology, philosophy and dramatic gamesmanship going on in your characters' heads. Was it always your intention to create a work of "intelligent erotica" or did it just evolve that way?
4
No intention. Damn characters wouldn't shut up. Not that I'm saying that I hear voices. Joking aside once the characters begun speaking; I just let them be people. Imperfect, capable of making mistakes. Cool in their element—sloppy out of it and BDSM being a very psychologically rich area to explore, it opened up a vast playground.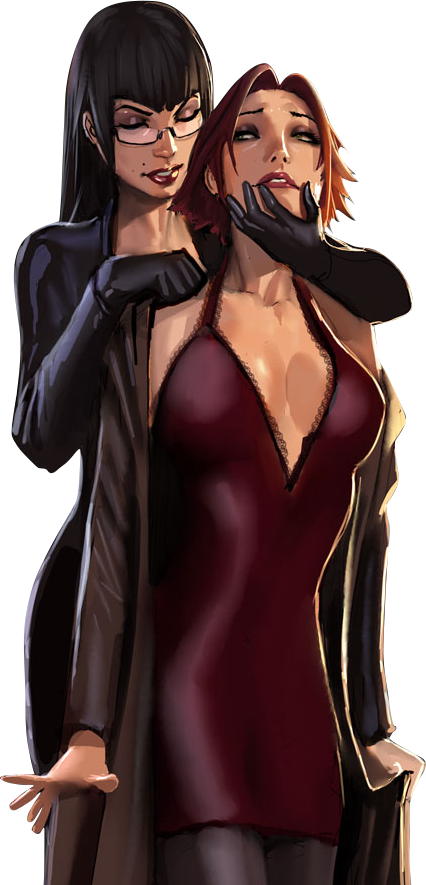 BDSM is one of those things that at face value is very much misunderstood. For a majority of practitioners it is a game of trust, and a good spice to their love lives. However, it is in the nature of a stereotype to take the most extreme elements of anything and summarize in a misunderstood way.
So... you know, BDSM becomes a bunch of sickos who beat each other up.
My idea is to peel off the layers of illusion, and show people behind them. A sexually submissive person is not a doormat for the world around him or her. Often it is quite the opposite. A sexually dominant person is not an aggressive alpha ruler of the world around her or him. They are people, complicated, layered, imperfect people who find a moment of calmness; of escapism in the end in an activity that puts the world in order for a short time.
It is a game in which roles are defined, and very much enjoyed. and once the game ends and the toys are put away... life goes on.
4
Stjepan also likes a good challenge. It would be boring to him if he just left it the way he first started it. he loves exploring his characters.
5
What ratio, pro to con, has feedback from feminists been? What about from retro-traditional males wanting less thought and more action?
5
I had no problems. But the focus of the story becomes apparent early on.
It is a story about sexuality, and about relationships. It is about how it affects our self-image and how it influences our emotions and relationships.
People relate to it because in one way or another these doubts and fears are what we have all been through.
Sure, you get some people every now and then wanting for explicit sex scenes, and more of it, but it is an issue easily solved by pointing them towards Google with a safety off. Sunstone is a story that does not shy away from sexuality, and showing it, but the point is to give it context.
Now, of course every now and then someone will drop a judgmental comment, a scathing accusation or an insult. Usually it is people who haven't read the comic but instead jump to conclusion. I write it off to the "if it walks and quacks like a duck" way of thinking. The approach I took in Sunstone is rare enough for the misunderstandings to be perfectly understandable. But in general the majority of responses were greatly positive, which ultimately is the best any creator can hope for.
It is not what is shown, but why it is there. Characters in fetishistic erotic lingerie look sexy, but exploring the nature of the fetish, the empowering nature of the costume, and how it affects one's ability to project their role, that is context. Showing a character bound and gagged while touched by another character presents a sexual image. Explaining the emotions and mindsets make you understand if not like the reason why, this is the crucial element in Sunstone. It is not a BDSM comic. It is a comic about fetishists who practice BDSM. And since it is about the people I make it a point to make them the focus of the story.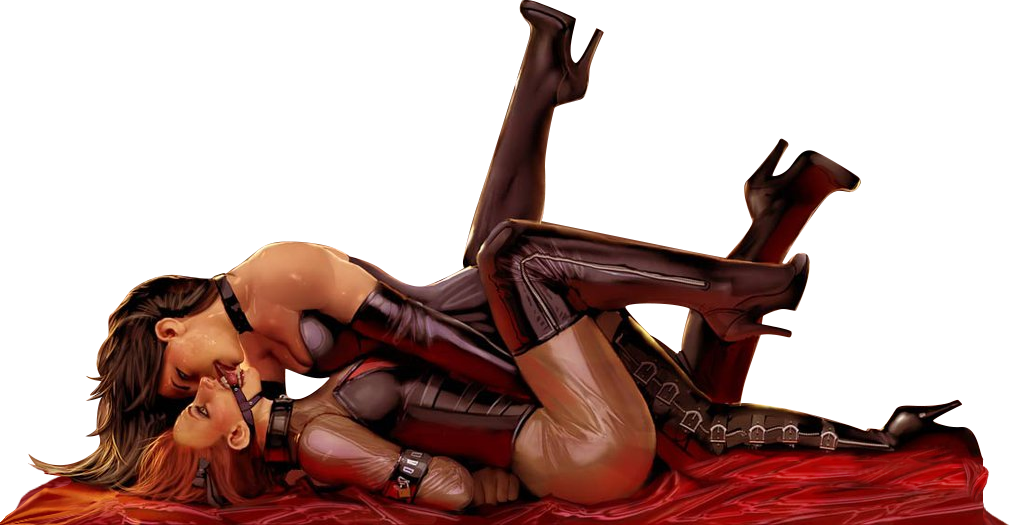 6
Are there any subjects that go too far to be addressed by comic artists? Or is it simply a matter of having the talent to be able to properly set the work in context?
6
Write what you know sums it up. And if you don't know, take the time to learn.
6
There is the right and the wrong way to do anything. That is the problem really, and the line between them is rarely a clear one. It is not that a subject shouldn't be handled. It is the question of whether the creator can competently handle it. By this I mean doing one's homework, exploring the theme. Understanding it from different sides. Life is full of complexities. It is neither black nor white but an infinite rainbow of complexities.
7
What are your favorite storytelling formats?
How did the format for Sunstone evolve?
4
Storytelling is a complex theme. The choice of approach is often defined by themes handled within the story.
See, I personally, am a great fan of decompressed storytelling. I want to take my time to allow the characters to just be people. Taking their time to enjoy and interact with the world around them before the inevitable tide of the plot takes them down the road.
However this is not always an option. Most professional comics nowadays are pretty much locked by their format. This limits the writers often to great extent as in the popular serialized monthly format one always loses space in the parameter of 20 pages a month. These lost pages usually go to recap pages that serve the purpose of getting us back in the flow, and the few of the cliffhanger closure at the very end. Then you take the majority of the remaining pages and watch them being devoured by the plot.
Graphic novel format, a personal favorite of mine on the other hand gives you ample space for both story progression and characters just being people. In a ways from a storytelling standpoint even though it may be the most workload heavy, graphic novel might be the easiest storytelling format to pull off.
Moving away from the two most well known formats we enter the area of strips.
This is a fascinating field. In it you will find classic 3 panel shorts operating on the standard setup, wait for it.... punch line formula, up till long and complex strips that handle different genres well while really taking great advantage of the possibilities of the format.
DeviantArt is an amazing place for these format experiments.

there are amazing examples of people
who are capable of telling a story in one single panel—to three panels—to five and more.

Now, I personally admire quite a few of them.
Has caused at least 3 explosions
---
Be it jollyjack for his sense of humor that had me cleaning my screen from coffeesplurts many a time (I should know better by now... but....) which he combines with a refined artistic style. His themes may not be everyone's cup of tea, but make no mistakes. Man is a brilliant storyteller, well versed in having characters speak both through body language and through facial expressions.
фобс
---
Phobs is another master of the storytelling craft. His random strips, no matter which you pick up and read, will inevitably leave you wanting for more, and the reason is a simple one. Masterful use of characters expressions combined with body language, and amazingly honed style. Knowledge of realism makes phobs stand tall among the great ones as it is one of those subtle elements that make an artist capable of bending the rules in that small zone of perfection, where more would felt wrong, and less would go unnoticed.
Angeliki Salamaliki
---
DrSlug is yet another amazing storyteller. Be it in the writing, art color, expressivity or your basic ability to move the story along in a very fluid manner there is no denying the skills behind the panels shown.
Brick on a rope!
---
tracyjb excels in comics featuring anthropomorphized animals. While at the same time showing that wonderful combination of mastered body language, expressions and the amazingly fluent way of telling a story from panel to panel. Quality of her work is built on the foundation of knowledge of realism which allows her to perfectly map human emotions and gestures to her animal characters.
Now, keep in mind that these are just some of my personal favorites.
---
Making a full list would take an absurd amount of time if you consider that DeviantArt currently hosts pretty much the majority of the professional comic scene and an amazing number of up and coming comic stars... so in short we would be here for a while.
8
How do you settle on a style for a project?
Is it just your personal style or is it driven by the story?
8
Style is a tricky issue. See, when asked about style I usually tell people to forget style and learn realism. It is a hard route to follow. Style is already there, just look at it. Someone already developed it. And it's all there, nice and shiny. And you can use it. Maybe make a few modifications, and... Huzzah, you will be a star.
But then you try it and for some reason it just doesn't look as good. And you did try, a lot. But kept failing. And you bang your head against a wall in frustration... what? No one else? Just me?
Anyhow. Here is the problem with style. In its natural form, style is simplification realism. Made to be both artistically appealing and grant speed to ones productivity. However, style was usually developed by people who knew the rules. See you must know the rules in order to know how much to bend them and when and why to break them. Otherwise you are taking what is already to some extent distorted and further increasing the distortions.
It is your basic rule of a caricature which in a way is exactly what a style is. You recognize the forms. And then on their foundation you contrast them through exaggeration. Style when developed from scratch becomes pretty much like an artistic signature, and as such is definitely and important element of the storytelling process. Leaning more towards realism, or going towards cartoonishness, each direction handles elements of the story differently. While realism can look impressive it will forever lack the sheer leap off the page energy of the cartoonish approach. Depending on the theme of the story a skilled artist who is versed in both can then easily choose an approach that best fits the story.
You will be influenced and inspired by some people, you will make your own choices, and in the end you will become one or the other. You will notice that I'm not mentioning the third group, the lazy bums. They have no room among the storytellers!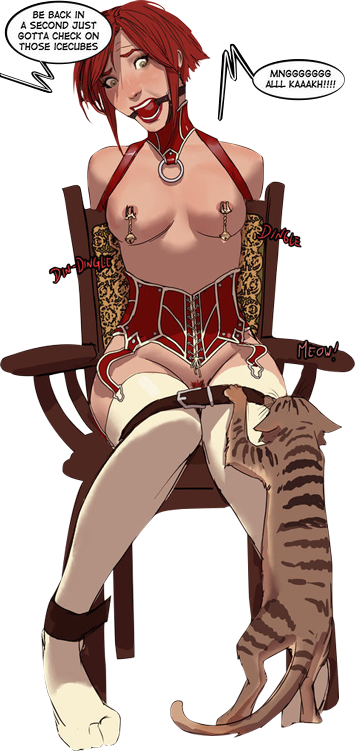 9
Does fan art tell you about the type of characters and levels of humor, horror, romance, erotica, etc. that fans are looking for in new stories?
9
I am very glad to see the amount of fanart comics on DeviantArt. Be it My Little Pony® or Avatar or even homoerotic Avengers. I don't care what it is. I care what lies behind it. Passion for telling a story. Be it comedic, action packed, dramatic or erotic, these fan art comics are expressions of personal love for the source material, use of one's imagination, and effort to make it a real comic.
And guess what? That is how we all started. You may jump on the bandwagon and pick your favorite fandom to hate. Or you can realize the truth behind all of this. Those people who are writing and drawing these fancomics, many of them are the big storytellers of tomorrow.
You think I didn't draw my share of Masters of The Universe comics when I was younger? We all started out as fans of something.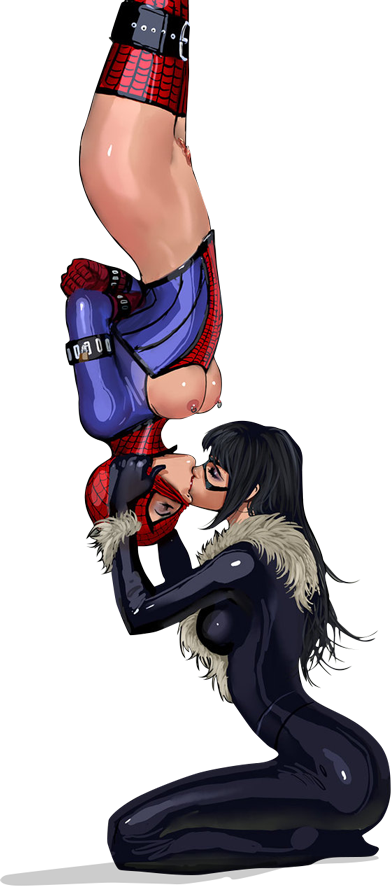 10
Are there rules to knowing when wordless illustration or a line of killer dialogue best fits a comic tableau?
10
And here it is, the big one! You know how they say about movies... Show, don't tell. Books are the obvious opposite. Tell, because you sure as hell ain't showing. Comics have this unique and wonderful freedom of being both show-and-tell. And in this, everything becomes allowed.
You want wordless pages of characters doing stuff? You got it! You want endless interior monologue rants? Go for it. You want rants and action at the same time? We can make it happen!
Comics are a unique storytelling medium in that regard. Text and picture working together to suck you in, and deliver the story. And therein lays their true beauty!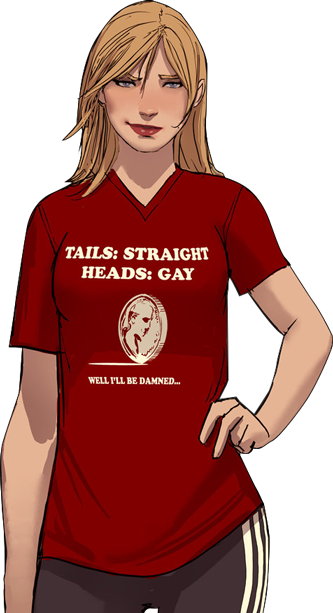 The distribution of erotica through literature, art or film over the centuries has frequently called itself art and sometimes becomes art. Do you personally feel erotica needs to be artistic in order to be enjoyed or collected?
Does the eroticism of the story and images distract you from a critical appreciation of the technical and intellectual contributions of the artists and writers? Does the eroticism stop you from moving forward into the work of the artist or does it engage you?
Have Stepan and Linda succesfully channeled a true lesbian love story?
Have you ever considered or do you use eroticism in your own work as the principal subject, as a subtext or for character definition?