Attention all Odyssey "Tokyo Zephyr" Participants! Your opportunity to be a published artist as a part of "Tokyo Zephyr" is here. "Tokyo Zephyr" (yes, that will be the "Odyssey" book's name!) is coming closer and closer to publication! (The chosen charity for all proceeds to rain upon will be UNICEF.)

by techgnotic
Wed Apr 18, 2012, 7:30 PM
Engage Wonderment: Update!
Attention all Odyssey "Tokyo Zephyr" Participants!
Your opportunity to be a published artist as a part of "Tokyo Zephyr" is here. "Tokyo Zephyr" (yes, that will be the "Odyssey" book's name!) is coming closer and closer to publication! (The chosen charity for all proceeds to rain upon will be UNICEF.)
We are now encouraging submissions for:
Illustrations for Chapter 7 & Chapter 8 covers;
Three (3) poems;
A collaborative piece which will be judged by yuumei and;
The "ultimate" illustration for the cover of the book itself.

Here is an example of the idea for the collaborative piece.We would need to decide on a line drawing first, then color artists for each square.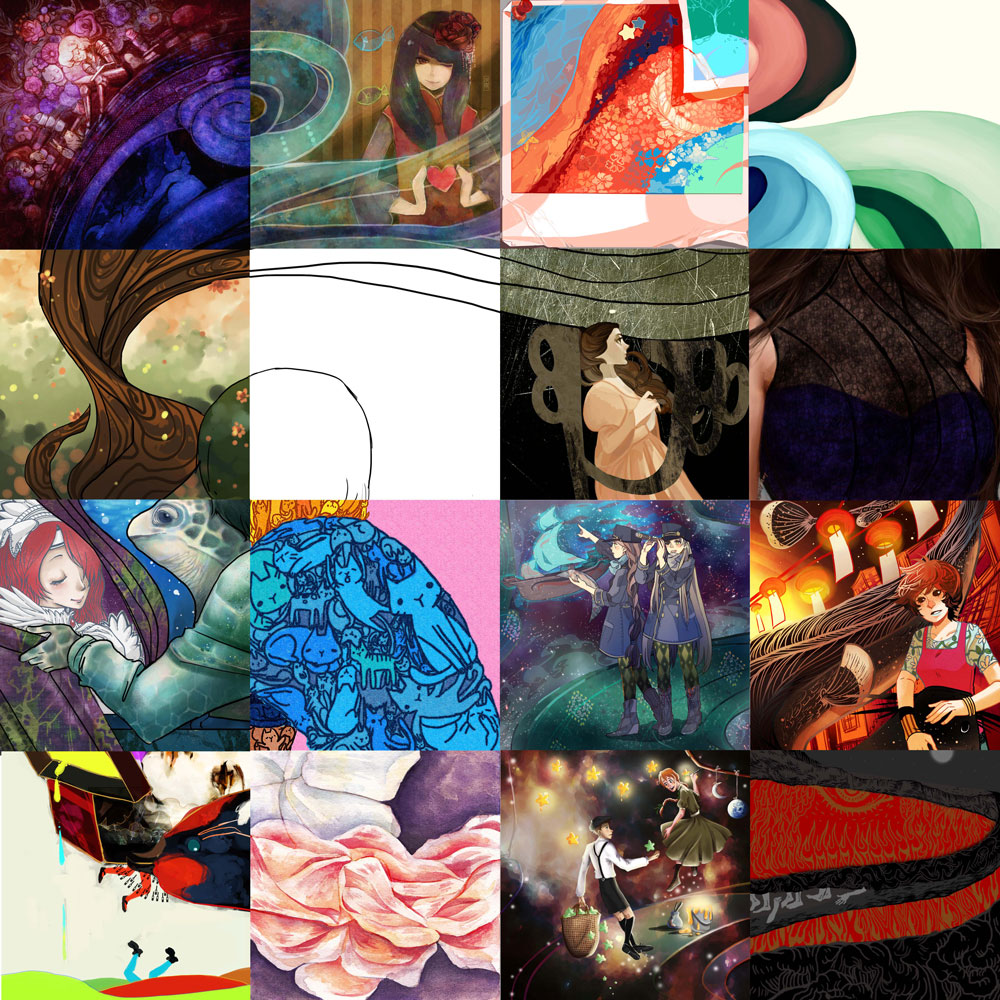 Deadline
Please have all your submissions submitted by
Monday, May 21, 2012, 6:00 pm PST
DeevElliott has joined the team to help us with this last lap on our way to the finish line. Dave will be working with us as we bring all of this beautiful work together and ready this book for publication. Dave has mastered every aspect of the publishing industry during his career and we are excited to have him on board.
Submission Folders
Folders are open in the Odyssey Group for your submissions for these last important elements. If you've submitted previously elsewhere, please re-submit to these new folders to help with the proper perusal and judgment of all the entries.
Thanks for all the thoughtful comments and ideas everyone has already shared with us on what elements of the Odyssey project should be included in the book, and I still want as much input as possible about more deviously creative elements that could be added to make the book really stand apart! Keep thinking and keep communicating! We've got something really special in the making here!
The other important element is that we have this process locked now. So when I announce the next Odyssey Project I will be also be able to announce the publication date for that project as well.