Collage is one of those art forms that immediately sets off heated debate about our most fundamental ideas and visceral feelings about the very essence of art itself.
Turn of the century troublemakers Georges Braque and Pablo Picasso began enhancing their paintings with glued on bits of cut out fabric and other materials, thus neatly blurring the line between the art categories of painting and sculpture. They shifted the emphasis or "meaning" of their painted images beyond an attempted interpretation of the painted "text" to thinking about the artists' "process" – something wholly separate from the paintings themselves.
And with that a whole new Rubic's Cube of basic questions about art was opened up:
Is an assemblage of "found" junk really art? Is the artist's technique in "building" an artwork more important than the artist's aesthetic skills? Should ideas and feelings evoked in experiencing art come from a "story" or narrative painted on a canvas or are ideas and emotions with perspectives tempered by glued on newspaper clips and photographs just as valid? Is this "sampling" just a form of plagiarism? Is it simply an artist's shortcut to his vision or expression, and ultimately never really his own best "statement?"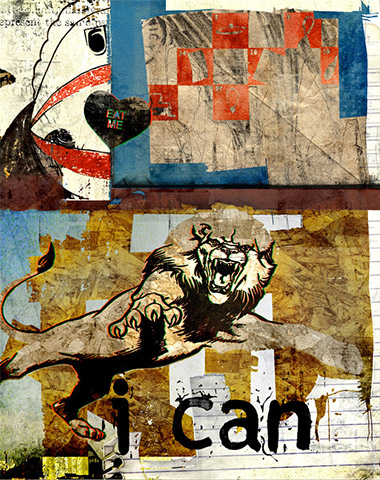 untitled urban collageby gregoriousone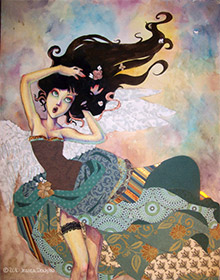 Windsweptby JessicaMDouglas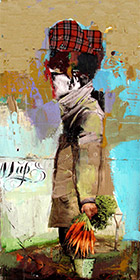 pionerby igorska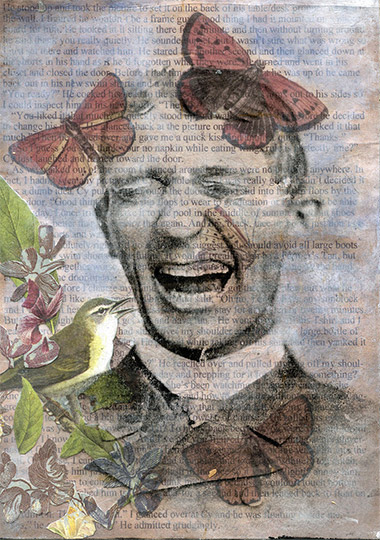 Kissed By a Birdby LauraTringaliHolmes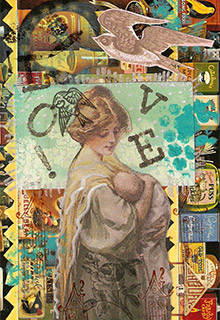 ATC: LoVe BiRdby abstractjet
Leave it to the truly great artists and creative thinkers to leave more questions in their wake than answers. That the creation and interpretation of any artwork is a mad kaleidoscopic endeavor shouldn't bother us so much a century after Picasso's transgressions especially in a time of string theory and serious consideration of parallel universes. In fact, any evening spent in front of your end point of choice easily illustrates the triumph of the collage "idea" – as commercial after commercial batters us with seemingly disassociated sounds and images that somehow come together to push a singular perspective: like and want this product... because it is part of a desirable but unobtainable lifestyle implicit in the commercial's collage of images.
But what of collage as a purely aesthetic artform? It seems the surrealists immediately following Picasso embraced collage, especially because it so nicely served in the presentation of political and anti-war messages, with the grim reality of war in photographs juxtaposed with the artists's painted pleas for peace. Collage has never really gone out of style, as it seems to be that idea with a little added something that artists, like Warhol in the sixties, rediscover over and over to reinvigorate their messages. One particularly popular school of "wood collage" has endured, in which the artist glues wood cuttings or panels to painted canvases, again creating a painting+sculpture effect. Some artists use natural found driftwood to enhance their paintings, igniting again the "but is it art?" question. By now most of that conversation has died down into a truce:
Any artist's expression is art. And art is in the eye of the beholder. Period.
Collage seems to have won a place in our collective hearts as an artform that "anyone can do." We start cutting and gluing pictures in Kindergarten to add to our crayon creations and many happy homes have photo collages of smiling famiy members hanging on their walls. Whatever comment the serious artists are making about "process" or political activists are making about world peace is now wrapped warmly in the same artistic space as our baby photo collections.
"Digital Art" is the latest artform in search of a theory by the academics. But its commercial application as CGI is transforming the look of the imaginary worlds in films and video games and no doubt doing much, for better or worse, to imprint those (usually dystopic) landscapes in our sub-consciences.
Personally I love collage as an artform.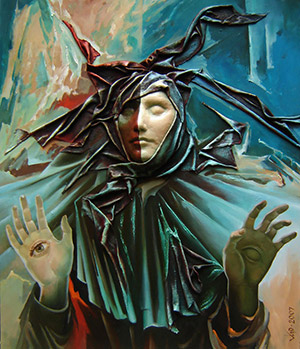 Perfect Strangerby wicked-vlad
Questions
For the Reader
Is collage even relevant as a technique in the face of digital tools that instantly paste content into almost every image we see?

What is your first reaction to the "is 'found' art really art?" question?

Does the experience of the "meaning," or at least your perception of a painting, being changed to a new perspective by added materials engage your mind in a positive way, or make you feel like what's the point? Does too much relativity kill your soul?

How would you feel if some of the plates fell off your very expensive Julian Schnabel "painting?" Would you first wonder if re-gluing them made the work somehow altered or bogus? Would you wonder first about insurance or resale value?

Do you have personal collages of friends and family? Did the placement of individuals' pictures within the collage have any particular significance?