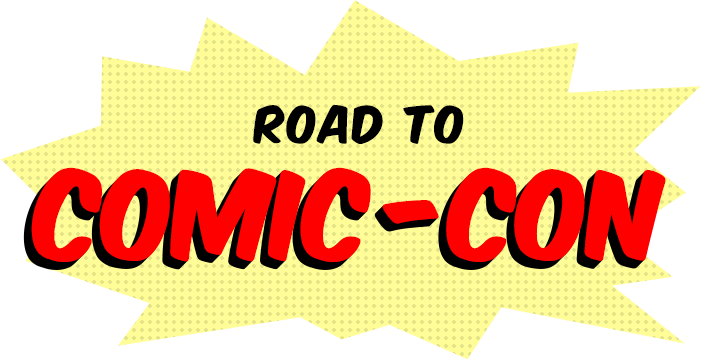 What's Behind Wil Wheaton?


 That's what he'd like to know.
Saturday, April 26, 2014
He could just turn around but he's asking his army of twitter followers to photoshop the hell out of whatever it is that's on the green screen directly behind him. What an opportunity, deviants


Oh hi twitter I'm on a green screen again today. Want to #photoshopwilwheaton? pic.twitter.com/OTiZLmFW43
2:15 PM - 25 Apr 2014
spyed and myself have been wishing Comic-Con was NOW. We just, miss it. The artists, the alley, the 120,000 kindred souls all together aligned in the collective world mission of a color exploded pop culture singularity, blending every possibility real and imagined.
We want the obligatory Wil Wheaton Comic-Con sighting now.
Meanwhile...
Do it to Wil. Do that now.
What better way to kick things off for the depthRADIUS Road To Comic-Con than by feeding poor Wil to a one-eyed-one-horned flying people eating Cthulhu! marioluevanos could do it blind (and he may) but consider Wil's green screen, fellow kindred deviants, as your first Challenge!
This weekend do your thing! Get crazy!! Expose Wil to every dark corner of the universes that so far he has only pretended to be in. The clock is ticking!!! Tweet it to Wil #photoshopwilwheaton and then link us to your devious efforts in the comments below.
We will showcase The Best of The Outrageous Best next week as a Stock Market feature on depthRADIUS!
Some suggested themes and prompts to whet your Wheaton:
Crown of Thrones or whatever it's called?
Hey, is that Dick Cheney with a water bucket and a dirty rag?
Roller Coasters, Ponies and Meatballs.
An inflated Jean Luc Picard gone Vore.
Check out Stock Resources for inspiration!
Only you have the answer, lazing in the darker depths of your sleeping psyche. Time to conjure up some silly madness and surface the winning tweet! Don't worry, more to come on the way to Comic-Con San Diego!